Welcome to Epilepsy Niagara!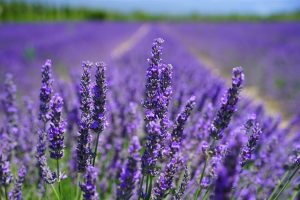 We are a small but dedicated non-profit organization serving the entire Niagara Region. We provide free non-medical support services to individuals, families, schools, businesses and organizations seeking information, support and seizure first aid training.
Honeypot Smokeshop Event
On October 17th, this local Niagara Falls business held an event and  generously donated a portion of the proceeds to our organization.  This business had chosen to donate to Epilepsy Niagara because of the owner's brave and incredible story and journey with epilepsy.
Pictured above: Amber Wilson (Board Secretary), Sarah Flonders (Board Treasurer), and Kristin Welton (Executive Director)
2018 Niagara Falls Santa Claus Parade
It's almost time for the parade and Epilepsy Niagara is almost ready for the most wonderful time of the year, but we need YOU!  This is also a great opportunity for students to acquire volunteer hours.
This is a great event to be a part of! Each year we have so much fun decorating the truck, listening to holiday music, drinking hot chocolate, eating snacks and being a big ol' Epilepsy Niagara family! People can walk or ride in the truck! To learn more, please contact us.
Zehrs Provincial Campaign
A very special thank you goes out to Zehrs Marketplace stores for all of your support! This year over $59,000 was raised across Ontario – this is a 25% increase from 2017!
Contact:
To make an appointment or learn more about our programs, please call 289-296-3460 or contact info@epilepsyniagara.org
To book an information or seizure first aid training session, please contact Kristin Welton education@epilepsyniagara.org
For all other inquiries, please contact Kristin Welton execdirector@epilepsyniagara.org
Hours:
Monday to Thursday – 9:00 to 2:30pm
We are closed Fridays, weekends and holidays. There may be times when our office is closed during regular hours due to out of office meetings, presentations and appointments.