Thursday November 14, 2019
The office will be closed for client appointments held in Grimsby, St. Catharines, and West Lincoln. If you need immediate assistance, please call 289-929-5811. If your call is unanswered, it is because staff is with a client and cannot answer at that time.
Wednesday November 19, 2019
Our office will be closed at 11:30 to attend the United Way Niagara Luncheon and have out of town client appointments.
Welcome to Epilepsy Niagara!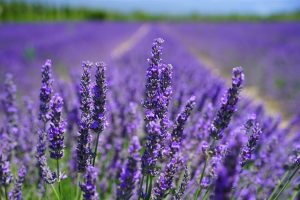 We are a small but dedicated non-profit organization serving the entire Niagara Region. We provide free non-medical support services to individuals, families, schools, businesses and organizations seeking information, support and seizure first aid training.
As stated, we are a small organization serving a large region, and we are often out in the community for client intakes and services (many have isolation challenges, fears of leaving the home, or they do not have reliable access to transportation and require EN to come to them), education programs, workshops and more.  If you have been having difficulty reaching staff or accessing services, please call or text 289-929-5811. You are valuable to us and we want to help.
We are experiencing a high volume of service requests and have one staff member available to assist individuals, thus a short waiting list may be implemented. Epilepsy Niagara is committed to keeping this as short as possible, however if you're having difficulty connecting with the agency, please call the cell phone number listed above.
Thank you for your patience.
New Event Coming December 7th
Whoa, whaaaaaaat?? Come learn more about this super fun, non-religious pre-holiday time event and learn about the other Niagara charities we're teaming up with to show support.
New Survey – Participants needed!
The Ontario Brain Institute's (OBI) epilepsy research program (EpLink) is looking to better understand the questions Canadians have about epilepsy and seizures. These questions could be about causes or diagnosis, treatment, managing day-to-day life or managing co-existing conditions related to epilepsy.
Co-existing conditions related to epilepsy include:
Rett Syndrome
Cerebral Palsy
Down Syndrome
Tuberous Sclerosis
Depression, anxiety, or other mood disorders
Neurodevelopmental disorders
If you have epilepsy or experience seizures, or if you care for or work with someone who does, we want your help in setting the priorities for epilepsy research.  Your answers to this survey will help researchers and research funding organizations better identify what is important to people living with epilepsy and/or seizures and incorporate their priorities when planning future projects.
This priority setting process follows the methods of the James Lind Alliance (UK) and is being funded by OBI. It is led by a steering committee that includes patient advocates, patient advocacy group representatives, clinicians, and healthcare professionals working with persons who have epilepsy and/or seizures.
This is an opportunity for you to lend your expertise from your own personal/professional experience, and have your say in setting epilepsy research priorities.
Please complete this short questionnaire at: http://www.braininstitute.ca/epilepsy-psp
This survey is open from October 2019 to January 2020 – contribute and have your voice heard today!
Congratulations to our Raffle Winners!
July Newsletter
The newsletter was released and if you would like to sign up to receive it, please subscribe by emailing Kristin and she'll add you to our e-list!
Congratulations to Osler Scholarship Winner from Niagara!
Way to go Sierra Spence! We are so proud of you! You are such an inspiring young woman and we're happy to have you and your family as a part of Epilepsy Niagara!  Congratulations on being in the St Catharines Standard regarding your exciting venture! Click here to read the article.
It's Back to School Time!
If you are in need of an epilepsy presentation for your school, classroom or faculty, look no further! We provide FREE presentations within the entire Niagara Region. To book or learn more about them, email Kristin today at info@epilepsyniagara.org
Delta Bingo & Gaming
For many years, Delta Bingo & Gaming (Niagara Falls) has been a supporter of many charities in Niagara Falls, including EN. We would like to thank this wonderful organization for their support and financial contributions over the years. Proceeds are used to support our programs in the communities across the Region.
You can locate them at:
4735 DRUMMOND ROAD
NIAGARA FALLS, ON
L2E 6C8
(905) 356-8109
This would also not be possible without the support of our valued volunteers, who work to provide excellent customer service during our community sessions!
Contact:
To make an appointment or learn more about our programs, please call 289-296-3460 or contact info@epilepsyniagara.org
To book an information or seizure first aid training session, please contact Kristin Welton education@epilepsyniagara.org
For all other inquiries, please contact Kristin Welton execdirector@epilepsyniagara.org
Hours:
Tuesday to Thursday – 9:00 to 2:30pm
We are closed Mondays, Fridays, weekends and holidays. There may be times when our office is closed during regular hours due to out of office meetings, presentations and client appointments.