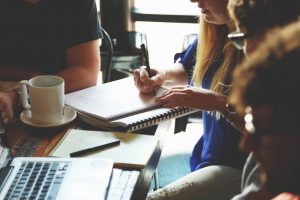 We are a small, but dedicated, organization consisting of one full-time and two part-time employees.
Staff
Executive Director – Kristin Timmins-Welton execdirector@epilepsyniagara.org
Administrative Support and Assistant to the Executive Director – Shanique Bryan admin@epilepsyniagara.org
Board of Directors
We have a very special, and rare, group of individuals from many different walks of life that compile our Board. Every single director is either living with, or has a loved one living with epilepsy, making our board 100% stakeholdership. We meet every other month for 30-60 minutes to discuss updates on financials, grants, programming, events, and any issues arising within the organization. The meetings are casual and are held either in the office, restaurant or a board member's home.
We are a very close and social group; each director is treated with dignity, respect, kindness and acceptance. We are family.
Our 2017/2018 director listing:
President – Michael Silkstone
Secretary – Amber Wilson
Treasurer – Sarah Flonders
Director – Kathy Bruce
Director – Krystal Fiorvanti
Director – Stephanie LeMay
It is important to us to have dierectors that are directly affected as we are 100% dedicated to our mission to improve the quality of life for individuals living with epilepsy as well as supporting their families, friends, schools and employers.
If you are interested in joining the Board, we are asking individuals to ask yourself these three questions:
Am I prepared to dedicate myself for a 2-3 year term and participate in at least four meetings?
Do I want to be a part of a group of fun, engaging and dedicated people?
Do I want to help out with at least one fun event?
Do I want to be a part of a growing movement to create awareness and bring about change?
If you have answered, "yes" to the above questions, then please contact Kristin, our Executive Director. From this point on, she will help you through the process of possibly becoming our next board member!