Epilepsy Niagara is grateful to have the integral support from our funders. Without their support, we would not be here today.
The United Way
Our organization recognizes and is thankful for the United Way organizations located within our Region. Really, without their funding and support, we would cease to exist.
The United Way isn't just a funder. They are a support system for us, other agencies and to the communities they serve. They continually host ED forums, meetings and seminars for agencies, events for the public, and offer feedback, encouragement and moral support.
Our Support Services program integral to all direct client services and programs, is funded by the United Way agencies in the Region. Click on their logos below to learn more about their agencies and the other agencies they support.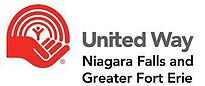 Niagara Community Foundation
Epilepsy Niagara gratefully acknowledges the financial support of the Niagara Community Foundation, which is a public foundation serving the people of Niagara. The Foundation builds permanently endowed charitable funds for the changing need and opportunities of the community and provides grants to eligible charitable organizations in culture, health, education, environment, recreation and social service sectors.